When is comes to a Christmas table…I am happy to leave the food on the counter, and cover the table with flowers!  The more flowers the better if you ask me….
Here we will give you a variety of ideas to work with.  Create a table that is welcoming, lush nd lovely!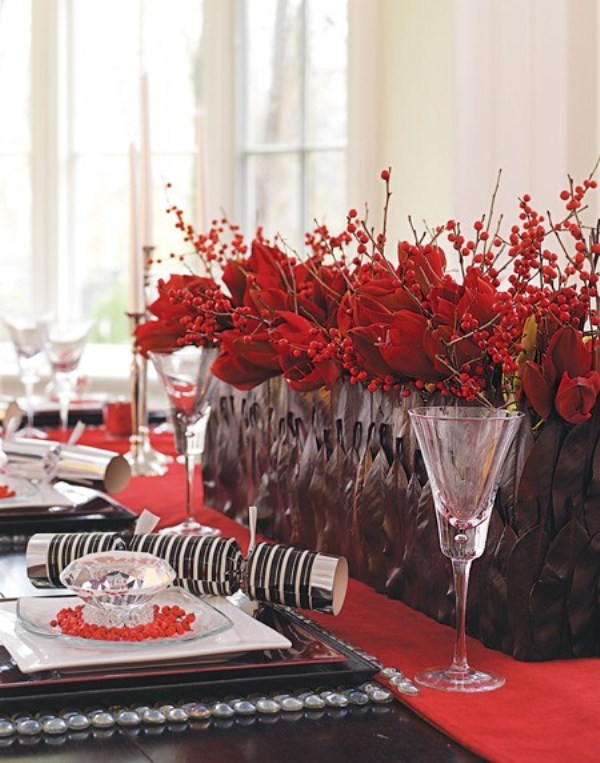 Who needs food when you have this gorgeous bounty in front of you?